I am spending a few days at the Edinburgh Fringe – the first time I have been here. We booked some events in advance but then just looked at the flyers that are thrust into your hands as your wander along the Royal Mile, Grassmarket and elsewhere. The result is a mixed bag of good, not so good and great events. The Scottish Falsetto Sock puppets was a hilarious look at politics both Scottish, UK, European and Worldwide.
 Shhh the improvised silent movie was entertaining and clever. The Suesification of Midsummers nights dream – was a Dr seus version of the bards play and for all of us a surprise hit and well recommended.  Axis of Awesome were – well awesome and hilarious with their take on pop music.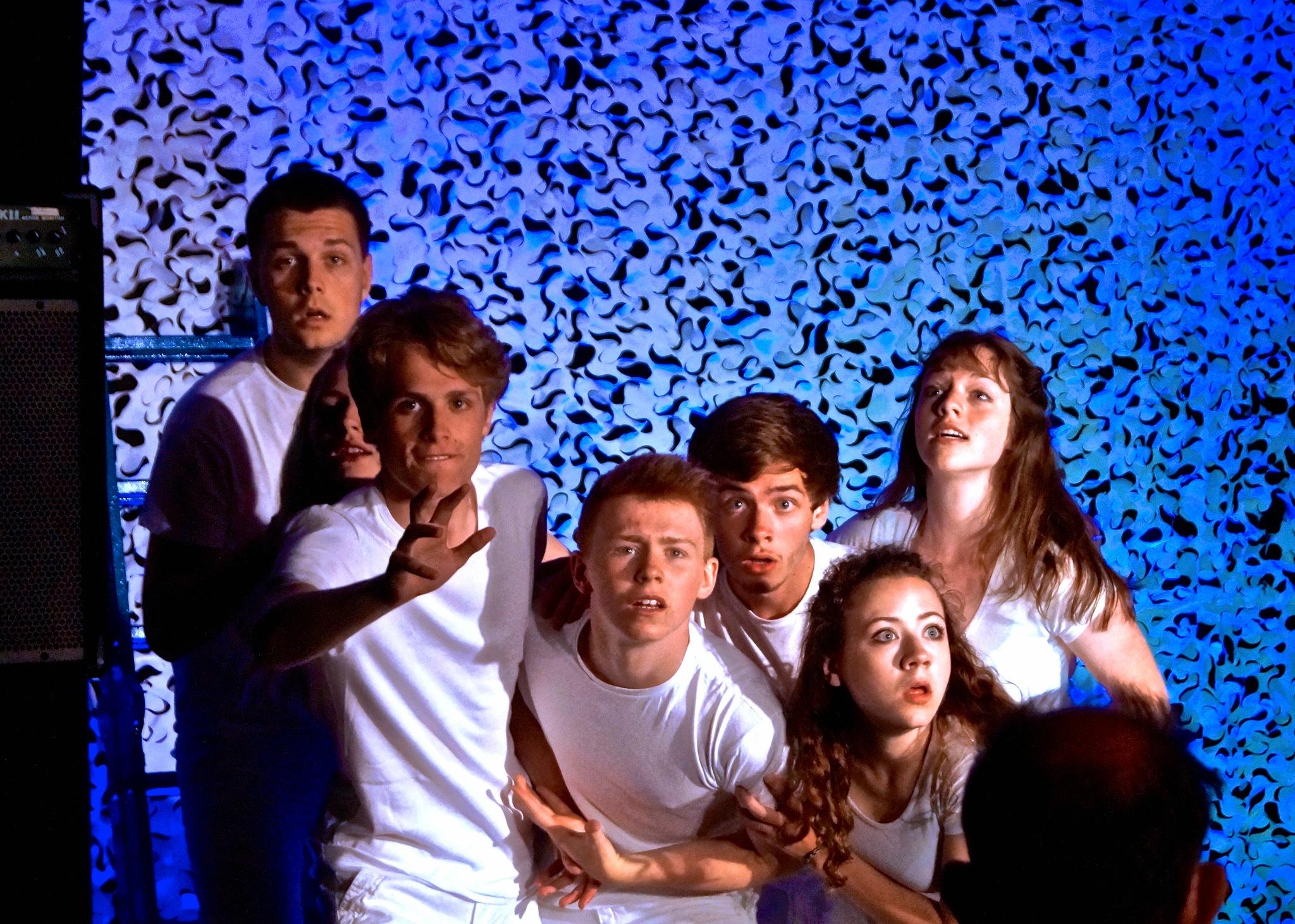 For me though one of the best things I have seen was the telling of the Norse- Germanic myths by a group of 7 students from Cirencester. In an hour using nothing other than 2 step ladders, a stick, a couple of ropes and each other (and here I do mean the actors themselves were sometimes the props) the core of the Norse legends were retold. We saw the creation of the world from fire and ice, the coming of the gods, the first war, the tricks of Loki, the death of Baldur and Ragnarok.
I come at this from the point of view of a writer of historical fiction with a focus on the early Anglo-Saxon World rather than an actor, critic or agent but to me the acting was first rate and the interpretation and knowledge excellent. In particular they boiled down sometimes complex and difficult myths into an easy to understand storyline.
I believe this group are performing this play back in Cirencester so I would recommend it and I would not be surprised to see one of these faces in larger roles in years to come.